Eat Well in Rome
Begin your trip in Rome following our tips to Eat Well in the Eternal City. From fast and genuine street food born in the most popular neighborhood of the city, to the fine dining cusine proper of the elegant and sophisticated restaurant of the Italian Capital.
Follow the link and discover on the map the suggested restaurants and bar where you will find your favourite spot in Rome. Discover now >
Sightseeing
One of the most famous city in the world la Città Eterna is a witness of history on its own. From the ancient Roman Empire to the renewed E.U.R. district, in the city is not hard to find a mix of different ages put together to create a unique experience of travel.
Follow our suggestions about the principal places of interest in Rome, plan now your sightseeing >
Shopping
A little statue of the Coliseum, a fashion dress iconic of the Italian style, a natural postcard of the city. Choose your favorite memories to share with your dear ones while your stay at The Westin Excelsior Rome.
Find now your souvenir following this selection of shops.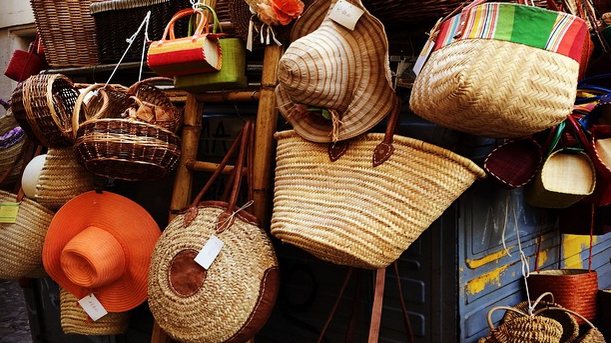 Miscellaneous
Gagosian via F. Crispi 16
Teatro dell'Opera piazza B. Gigli 7
Galleria Nazionale Arte Moderna via delle belle arti 131
Palazzo delle Esposizioni via Nazionale 194
Piazza Trilussa, Trastevere
Giardino degli Aranci, Aventino
Basilica Santa Maria Maggiore
Foro Romano
Palatino
Villa Celimontana
Cappella Sistina
Campidoglio
Piazza del Popolo
Terme di Caracalla
Basilica di Santa Maria in Trastevere
Circo Massimo
Ara Pacis
Isola Tiberina
Palazzo Quirinale
Chiesa della Trinità dei Monti
Villa Medici
Largo di Torre Argentina
Ghetto Ebraico
Bocca della Verità
Chiesa Santa Maria della Vittoria via xx settembre 17
Villa Ada
Villa Torlonia
Palazzaccio
Via dei Condotti
Chorus Café, via della Conciliazione 4
Via Margutta
Fontana delle Tartarughe
La Vi Via Tomacelli 22
Smol via Eleonora Duse 1E
Vivendo, Via V. E. Orlando 3
Antico Caffé Greco via dei condotti 86
Ginger via Borgognona 43
Campo de Fiori
Palazzo Farnese
Macro Museum
Fondazione Pastificio Cerere, via degli Ausoni 7
Cul de Sac, piazza Pasquino 7