Elevate your energy at The Westin Excelsior, Rome
To stay fit and focused while you're away, you need a workout routine that's challenging, flexible and rewarding. Our WestinWORKOUT and Kami Wellness Center is a heaven of luxury and wellness located in the hotel's lower lobby.
The Westin Workout and Kami Wellness Center offers several alternatives for fitness and polysensorial relaxation. It is a real wellness experience on a journey to becoming physically fit and relaxed in a series of personalized services for the mind, body and soul that are led by an experienced group of staff ready to attend to the needs of their guests.
Whether you are thinking about regenerating yourself before a business meeting, relaxing after a long day or beginning a new fitness program, WestinWORKOUT®Fitness Studio provides you with professionals to lead you in a personalized journey aimed at satisfying your every individual need. Fitness Studio is supervised from 09 to 10pm however you can access with room key 24/7 .
New Balance® gear landing: To help you pack light and stay fit, we now offer New Balance® shoes and clothing for you to use during your stay for only 5€. Learn more >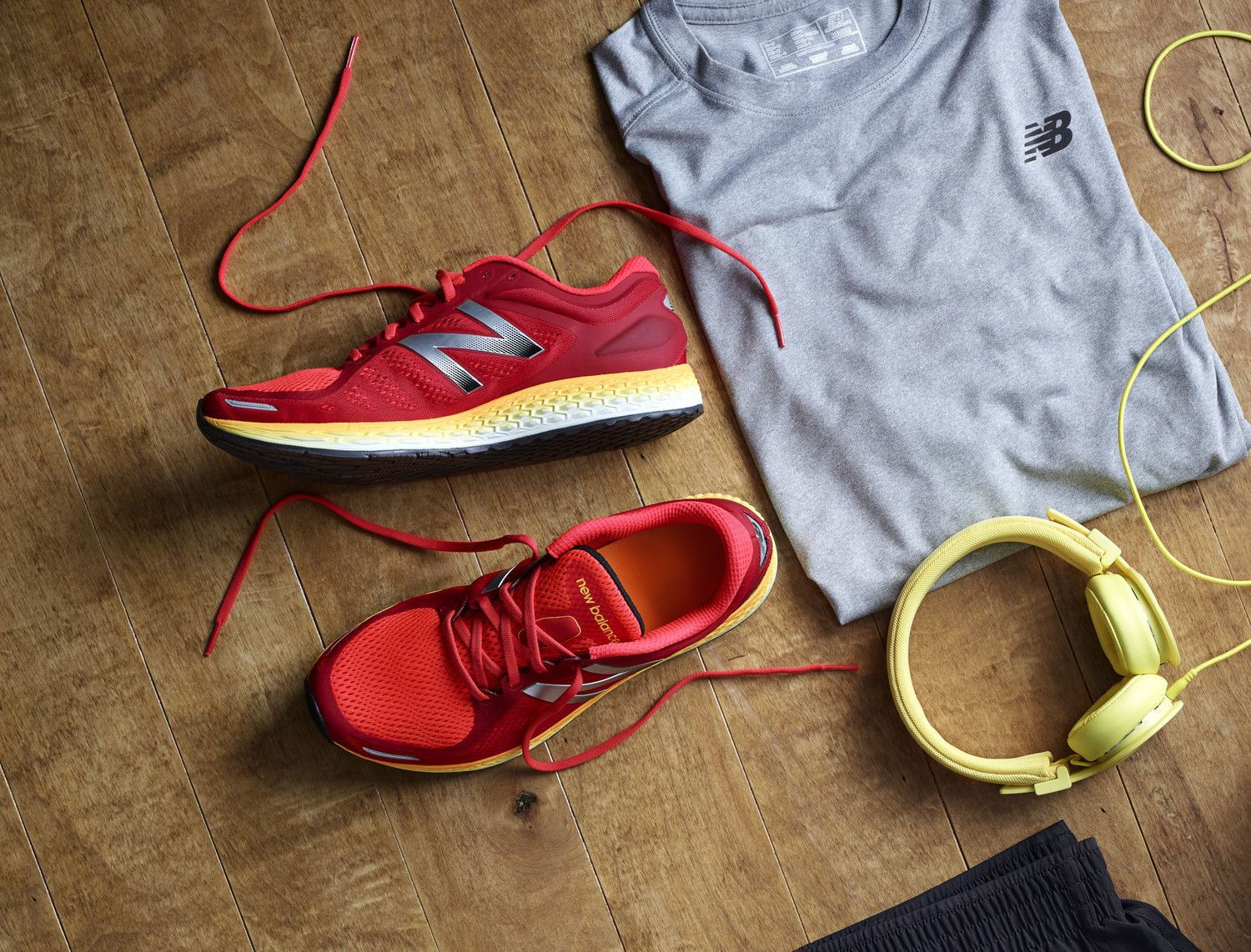 Keep in shape with the most advanced cardio-fitness and isotonic-training equipment that Technogym offers.WestinWorkout Fitness Studio gives you a place to get in shape with the option of a Personal Trainer. Staff members are highly-qualified professionals ready to respond to the needs and desires of our clientele with strength training, tonification and stretching programs.
Don't like having your workout confined to a gym? That's not a problem at Westin. WestinWORKOUT features a great running program - Runner's world maps. When you're on the road, you can still run on the road - or on a trail, if you prefer. Westin Hotels and Resorts now offers maps of running routes designed and certified by the editors of Runner's World and Bicycling magazines. Download here a map of a trail nearby The Westin Excelsior Rome.
The wellness area is a eulogy to the deepest sense of relaxation of the mind and body. It inspires goodness and is characterized by the rich and vital presence of water, where all life begins. The undisputed protagonist is an enormous swimming pool with marble decor, perfect for a revitalizing swim, and an alcove with a whirlpool to relax in. A recharging experience during your rewarding stay at Westin, for a better you.
The journey continues with the Turkish bath, a steam room that works positively on one's disposition, alleviates stress, promotes increased circulation and cleanses the skin. Next are the male and female separate saunas, where any remaining impurities are removed. The journey concludes in the relaxation area, where you can lay back and rest on a lounge chair while sipping on a cup of herbal tea.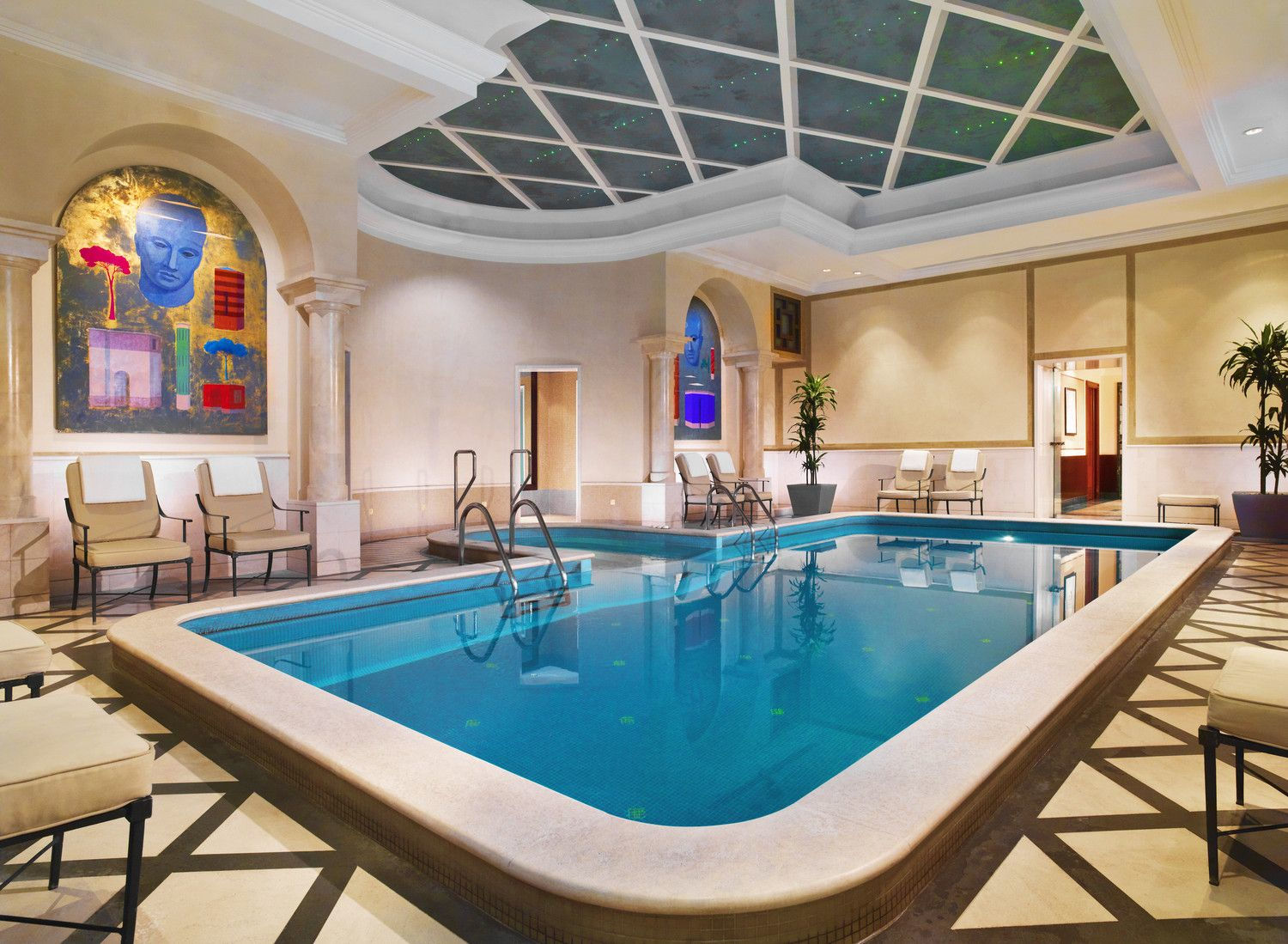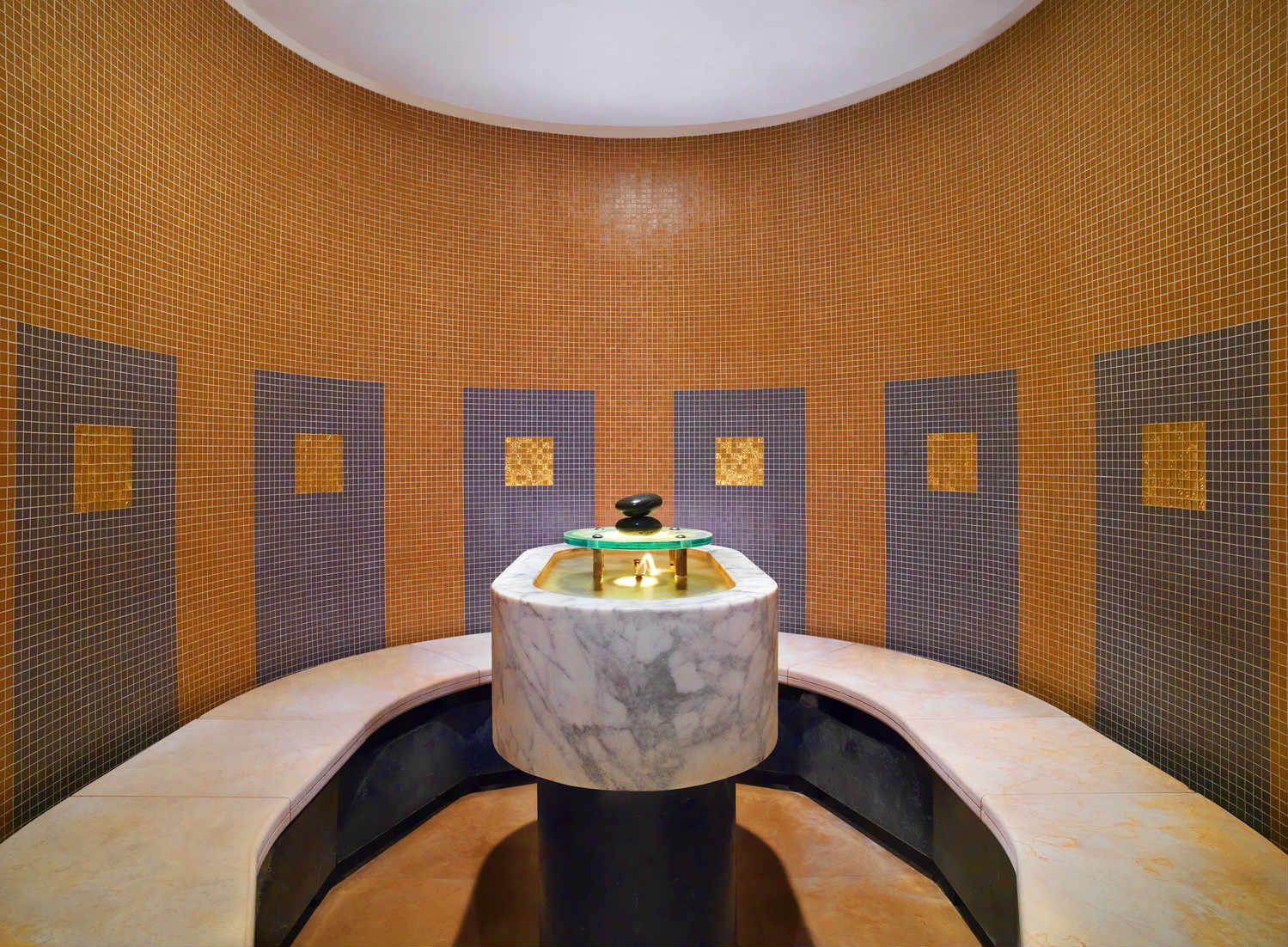 A sublime experience of total wellness with innovative products and treatments. Moisturizing, smoothing and cleansing treatments for a clear and glowing complexion, while the skilled movements of a massage with natural oils renew and regenerate the equilibrium of the guests, healing the body and pleasing the senses.
There are a vast array of massages and techniques to choose from, each devoted to personal care and the deep relaxation of the senses, as well as traditional beauty treatments, specific relaxing and energizing therapies. A regenerating break from the rush of daily life, an invitation to discover extraordinary results and an exclusive area of oneself.
In-room Spa: Relax and revitalize in the comfort and privacy of your room with our in-room signature treatments, designed to nurture your body and your soul. Discover more »